Small Red White Blue Cheer Hair Bow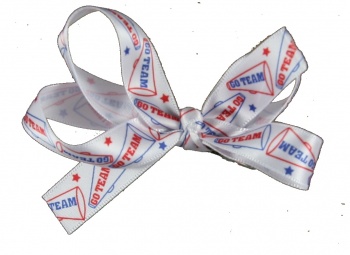 Enlarge Image
$2.99
Technical Specs:
Overall Length: 4 inches
Overall Width: 1.5 inches
Overall Height: 1 inch
Ribbon width: 5/8 inch satin
Clip Type: Alligator clip
Made in USA
Product Description:

Cheerleaders say yes, "Get that BOW". This great Cheer bow is red, white, and blue with the words "GO TEAM" in megaphones and stars all over this white satin bow. This size cheer bow is great for piggytails- just get two, or for small ponytails to the side of the face. This is a great spirit bow for all of those spirit days at school too.


Quantity Available: 5