Black Beanie with Magenta Pink Silk Daisy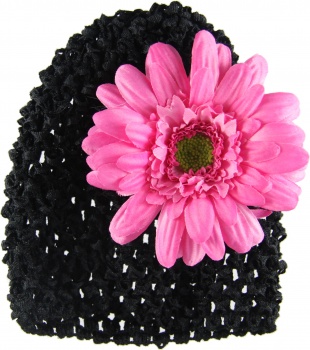 Enlarge Image
$4.99
Technical Specs:
Overall Length: 6 inches
Overall Width: 5 inches
Overall Height: 1 inch
Black Infant Waffle Crochet Beanie
Clip Type: Alligator with a 3.75" Pink Silk Daisy
UPC Code: 689466404777
Made in USA
Product Description:

Black and Pink looks great together on this Black Beanie with Magenta Pink Silk Daisy. The daisy is attached to an alligator clip so it can slide on and off the hat very easily. Each piece can also be worn by themselves so you are getting 2 for 1.


Quantity Available: 9