White Daisy Gerbera Flower Hair Clip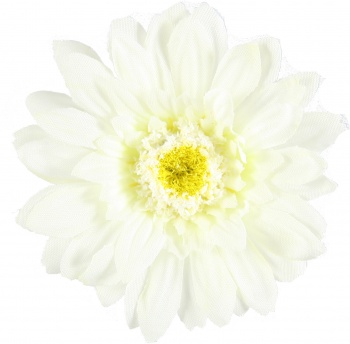 Enlarge Image
$2.00
Technical Specs:
Overall Circumference= 2.75 inches
Clip: Alligator clip with white grosgrain ribbon
Yellow center
UPC Code: 689466570472
Made in USA
Product Description:

This is a bright white Daisy Flower with a glowing yellow center that is attached to an alligator clip that is lined with a white grosgrain ribbon. This is 2.75" in circumference. The alligator clip can slide right into the hair or can easily slide into headbands, beanie hats or any bow that has a flat center. So wear it as is and make it a great accessory to any piece that you already have.


Quantity Available: -4